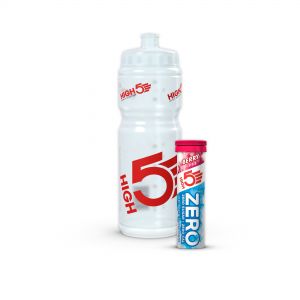 The High5 drinks bottle and zero bundle features High5 s 750ml water bottle and a 10 tablet tube of zero tablets in a choice of two flavours.High5 Zero is a refreshing sugar free electrolyte drink with zero calories that makes it simple and easy to stay hydrated. When you sweat, you lose vital minerals so it s important that they are replenished. With key electrolytes, sodium and magnesium, Zero gives you what water can t.750ml High5 bottle & 10 zero tablets (1 Tube)Light & refreshing electrolyte drink with natural fruit flavoursSuitable for vegetarians and vegansSuitable for a wide range of sporting activities
Best Price: £4.00 from Tweeks Cycles
| Stockist | Catalogue Product Name | Price | |
| --- | --- | --- | --- |
| | High5 Drinks Bottle and Zero Bundle - 10 Tablets | £4.00 | Visit Store |
Related Sports Products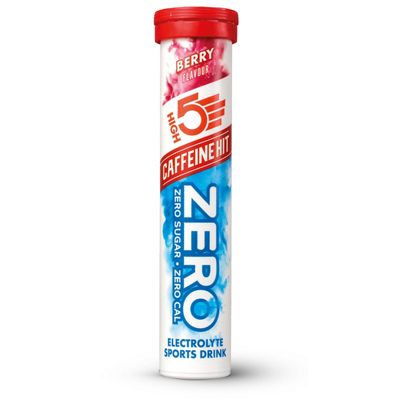 HIGH5 Zero Caffeine Hit Drink Tablets - 20 Tablets
HIGH5 ZERO Caffeine Hit TabletsZERO Caffeine Hit is an award-winning electrolyte sports drink tab with caffeine. It produces a clean tasting and highly refreshing drink with zero calories.The tabs contain light natural flavours with no artificial colours or preservatives. Used by athletes before and...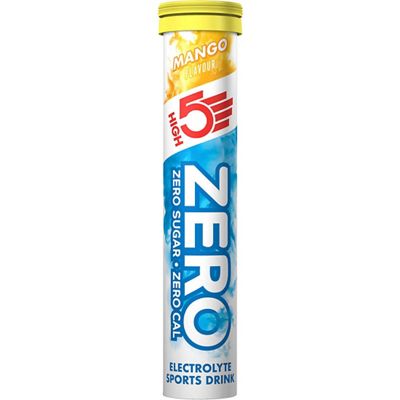 HIGH5 Zero 20 tabs - 20 Tablets
HIGH5 ZERO (20 Tabs)Enjoy the performance benefits of the UK's leading electrolyte tablet from HIGH5. The Zero electrolyte drink Tablet offers a clean, fruity, refreshing drink to the thirsty athlete. Suitable for athletes in any field like cycling, football, rugby, running, triathlon, golf, tennis,...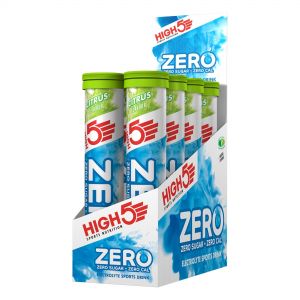 High5 Zero - 8 Tubes - 20 Tablets Per Tube
High5 Zero is a refreshing sugar free electrolyte drink with zero calories that makes it simple and easy to stay hydrated. When you sweat, you lose vital minerals so it s important that they are replenished. With key electrolytes, sodium and magnesium, Zero gives you what water can t.Simply drop a tab...